Numerous and Strava
John Scalo
29 January 2015
I live in Santa Cruz, California, or "Surf City" as our Chamber of Commerce likes to call it. The surfing here is great but with the water being a frigid 53 to 59 degrees year around, a lot of us prefer mountain biking. As I've talked with mountain bikers over the past year one thing has become clear: Strava has changed the world of cycling. Strava not only allows you to track ride distances and paths, but with leaderboards and King/Queen of the Mountain awards, you get bragging rights with friends. Most importantly, Strava inspires runners and riders to do more, go farther, and climb higher.
We're thrilled to announce the addition of a Strava channel to Numerous. As of yesterday's v2.2 update, we've made it easy to track and share Strava runs and rides with Numerous.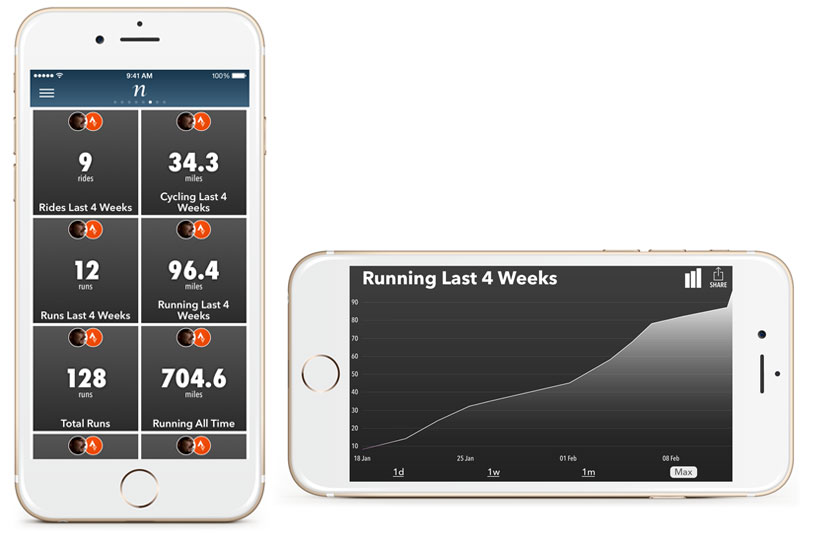 What makes Numerous and Strava a good match? Our mission has always been to bring life's most important numbers into a single space. If you're a Strava user, you want to know about your runs and rides, sure, but you'll also want to know about weather conditions, forecast, and biometric data, all of which can be part of a Numerous dashboard. Sharing with friends? Numerous can notify you when they complete a run or a ride. And our graphs give you new ways to visualize your progress.
Not already on Strava? You can download it for free from the iOS App Store or Google Play. Once you've created your account with Strava, open Numerous, tap the + tile, tap Strava, and sign in.
The v2.2 update also includes Google Analytics and Snow Report channels, which you can read about here. It's available now from the Apple App Store now, so go get it!