Embedding Live Numbers on Your Site with Numerous
Charlie Wood
29 April 2015
Sharing your most important numbers just became a lot easier. You can now embed any number from Numerous in a web page or blog post! Here's how it works.
Let's say I want to display the current phase of the moon on my site. I just follow the link to Phase of the Moon and look for the link at the bottom of the page that says "Embed this number on your website":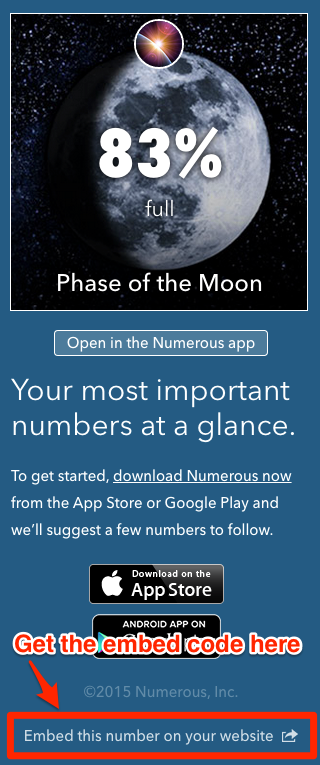 Tapping the link brings up a dialog showing the code to copy and paste into your site: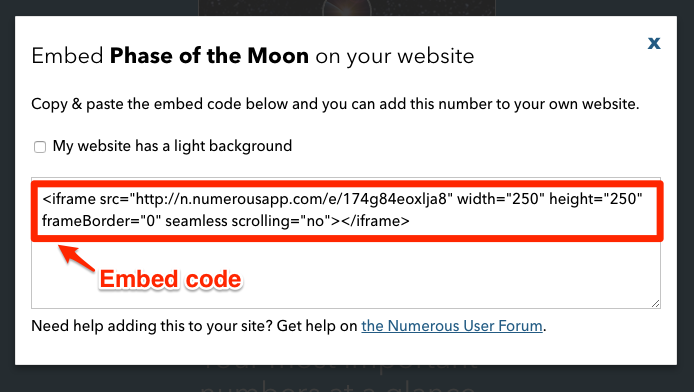 Then just copy the code snippet and paste it into your site, or in this case my blog post. Here's the live embedded number:
Here are a few of my favorite (public) numbers, all with live values:
Tip: To easily open the web version of a number on your computer, view the number in Numerous on your iPhone or iPad, then share via AirDrop. Like magic!