New native IFTTT and Zapier support, Google signin
Charlie Wood
17 June 2014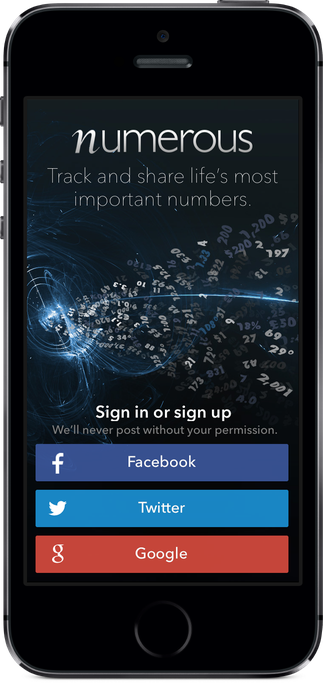 We just released Numerous v1.1, which contains some big new features we think you're going to like.
Native IFTTT and Zapier Support
Since day one you've been able to use IFTTT and Zapier to connect Numerous to hundreds of the most popular devices and applications—but the process was a little complicated. So we've added native support for those services to streamline the process.
You can now create numbers that are automatically updated by IFTTT or Zapier, right from within Numerous.
Sign in with Google
We heard from a number of people that they didn't want to sign in with Twitter or Facebook, so you can now sign in securely with your Google account.
New users can create a Numerous account simply by signing in with Google.
If you already have a Numerous account you can link it to your Google account, which will enable you to sign in with Google in the future. Just sign in with the service that's already associated with your Numerous account, then from the menu choose "Edit Profile > Link Google Account".
We do not store email addresses or passwords and will never post to your social networks without your permission.
The Little Things
In addition to the big headline features, this update includes a bunch of smaller enhancements, including:
Web links in comments
More hints to help you get started
Custom transition animations
"Event" numbers now include the original date in the description
Inline error display (handy for API debugging)
Numerous bug fixes
Loads of updates to the REST API
Numerous v1.1 is now available on the App Store, so go get it and let us know what you think. As always, please let us know if you have any questions or run into any problems. Thanks!